By Design

 Challenge
8 Week Life Masterclass
Victoria, BC
DATES:

To Be Announced
Everyone is welcome to attend the first night for free!
IN ONLY 8 WEEKS…
Discover your core values and design your own journey towards lasting change.  Learn practical tools to affect your health, finances, home, business and your relationships.  Set your sights on where you want to go and create a plan unique to you. Enjoy 8 fun-filled, interactive workshops, that will radically affect your daily life & habits and give you the ability to help others do the same. Leave with renewed confidence to make a difference in your community.  Find motivation you never knew you had and be inspired by the stories of those around you.
"By design is like mapping out all the parts of your life that go uncared for and bringing their beauty into light."
– Emily Olsen
Discover
Secrets to motivation and confidence

Steps to take today to push past limiting beliefs

Proven strategies to  decrease stress and increase productivity

A simple plan to pay off debt and increase savings

 Tips to increase your income & create ultimate job security 

A deeper connection through effective communication 

Motivation to live your dream and transform your world
Don't let default determine your destiny. Live it by design today.
The Details
Location
Horticulture Center of the Pacific
505 Quayle Road, Victoria, BC
100% Guaranteed
Attend Risk free. If you attend this event and are not pleased with your experience, we will give you a 100% refund!
Pricing
Early Bird

Graduate

Spouse/Family/Youth

The Challenge
BONUS!!!  – Register early and receive access to a FREE personality workshop!
Take your results to the next level and learn secrets to motivation and communication!
In today's non-stop world, with the heavy demands of work, jumbo mortgages, never-ending bills, managing a home and the dynamics of relationships, how many of us find that we are always attending to the URGENT and neglecting the IMPORTANT because of a lack of time?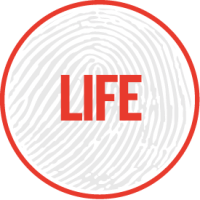 The

BY DESIGN LIFE

is about making the time to make the change in the little things that have the greatest impact on our lives.
Our daily decisions determine where we are headed.  The choices we make reveal our priorities.  The defaults we resort to will sabatoge our future if we do not change direction, because our current experience reveals what we truly believe.
You have ONE life.  What will your story be?
This is your year.  What are you waiting for?